Welcome to Akwesasne Housing Authority's Website
Please Take the Akwesasne Needs Survey
The goal of the Akwesasne Housing Needs Survey is to gather current, accurate statistical data regarding the housing needs of the community.
The various agencies partnered in this endeavor include Akwesasne Housing Authority, Mohawk Indian Housing Corporation, Saint Regis Mohawk Tribe and the Mohawk Council of Akwesasne.
Please be advised that filling out this survey does not, in any way, constitute a promise for services.
The information you provide in the Housing Needs Survey will be anonymous and strictly confidential, you may fill out a separate form at the end of the survey to be entered into the incentive prizes.
1st prize $1,000
2nd prize $500
3rd prize $250
The deadline for completing the Housing Needs Survey is:
October 19, 2018 at 4:00 p.m.
If you have any questions, you may contact Retha Leno, AHA, Mary Jo Terrance, MIHC, Jamie Bay, SRMT or Charmaine Caldwell, MCA.
You can access the Akwesasne Housing Needs Survey on survey monkey at https://www.surveymonkey.com/r/RGR5FH6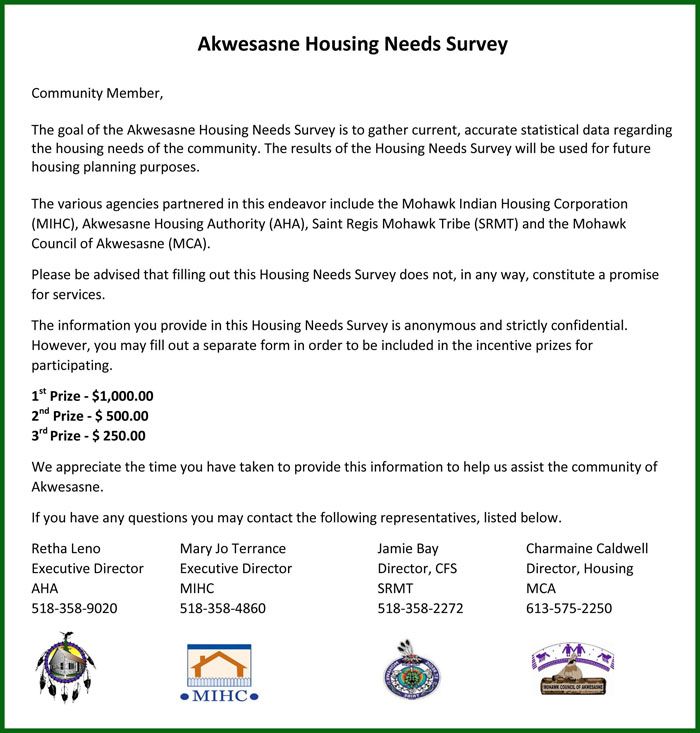 Click Here to download a printable copy of the Akwesasne Housing Needs Survey
Click Here to Take the Akwesasne Housing Needs Survey

Click Here to Download the 2017 IHP/APR Report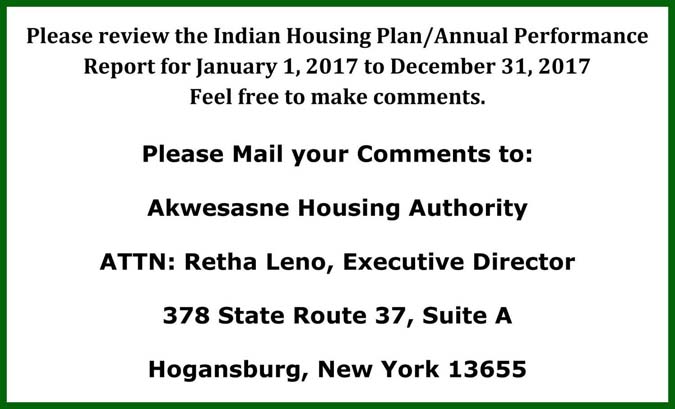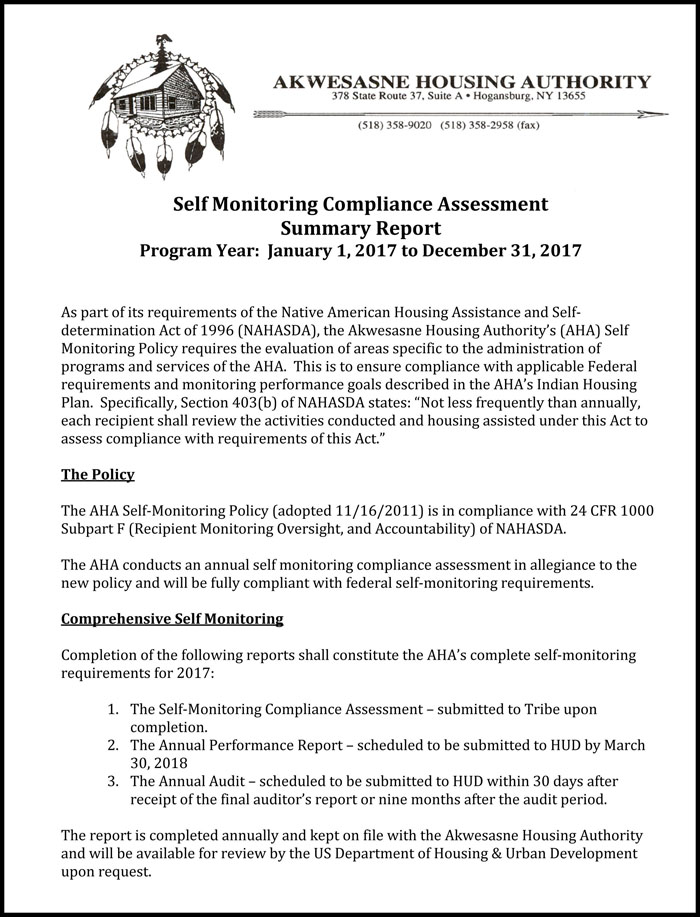 Click Here to Download the Self Monitoring Compliance Assesment Report
l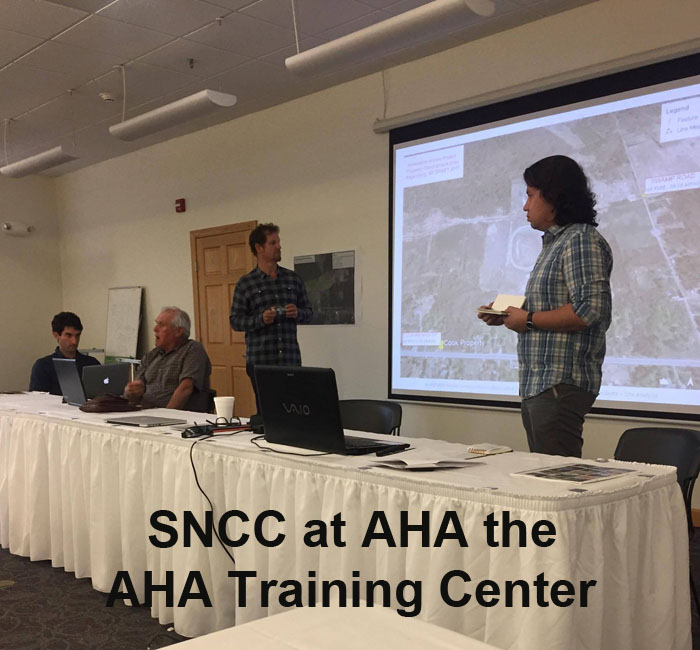 Click Here to download Read more about the Sustainable Native Communities Collaborative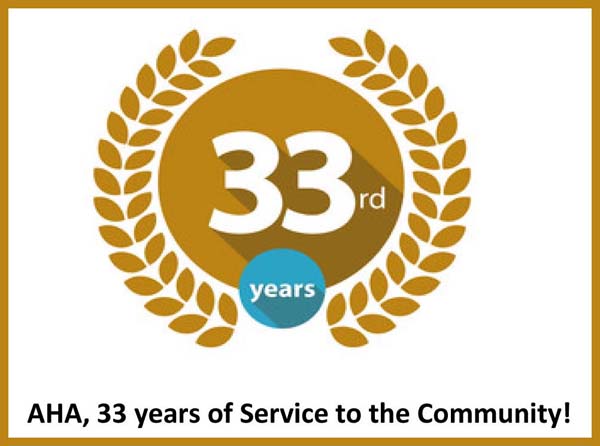 Veterans Day November 11, 2018
Click here to see picture slideshow of Akwesasne Military Veterans
Akwesasne Housing Authority (AHA) is a Tribally Designated Housing Entity created by the St. Regis Mohawk Tribal Council Inc, on July 19, 1984.
The mission of the Akwesasne Housing Authority and the
St. Regis Mohawk Tribe
is to develop a comprehensive housing program that will address the needs of all Mohawks living on and around our designated Indian area. We will seek to generate and promote community strength and prosperity through safe housing, supportive ventures, economic development, and program efficiency. In the spirit of this mission, we will strive to protect and educate our future generations.